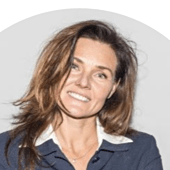 Louise Wilmarsdotter Björk
Organisational Consultant, Coach & Therapist – Konsulter
Louise has over 20 years of experience in organisational change, development, communication culture and mindset change. She builds teams for excellence and facilitate for greater Emotional intelligence to ensure team and leaderships are working fluidly. 
She has her education from The University of Surrey within Msc Science and Change Agent Skills and Strategy. 
In many assignments she help companies where leadership is changing and when the old styles no longer makes for success and support in learning and pioneering leadership by mentoring the teams for the greater good. 
Cultural changes are carried out thru a focus on each individual and skills, techniques, and strategies from PROSCI, Agile methodologies, Cognitive behavioural therapy and from change agent research. She is a certified coach and therapist and passionate people developer, believing in helping businesses and organisations change one individual at the time. 
Louise is from Sweden and is now situated in Geneva in Switzerland and spend many years in England working with large projects where she focused on results and critically analyse organisations to build creative strategies and leadership development both focusing on knowledge and finding ways to transfer theory into practical results through innovative approaches. 
She work with people for the greater good thru team building and coaching. 
Professional Vocational workshops and Qualifications are eg. Covey, a study in habits, Belbin – Mindmapping, Psycho Synthesis, Accelerated Learning, Myers Briggs Type Indicator, Luminary, PROSCI is a methodology for helping the people side of change, ADKAR and other tools for analysis are used to help the organisation in change for a more effective transformation with optimal ROI, Gestalt, Coaching skills, Facilitation models.
Worked with customers eg. Centerparcs, Royal Mail LTD, Swedish school of Geneva, Health and safety executive standards for RCD UK, PAION pharmaceuticals. 
Louise is also an experienced Crossfit trainer and spend many years in the alps working in an adventure company as an entrepreneur and guide and co-founded Crossfit Geneva and Crossfit Mont Blanc. Situated in Geneva. 
Now she is together with Rehappen as a consultant, change and leadership support in change both by supporting managers and individuals, currently facilitating culture changes in London, Geneva and Stockholm with focus on building mental resilience and smash stress related illness and saving businesses money and people lives!