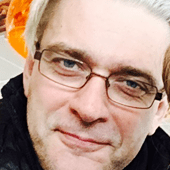 Håkan Carlbom
CTO
CTO @Rehappen but my career started long before this adventure. 
Master from KTH, engineering physics, but stayed out of the labs and focused on leadership, development and IT in general. 
I think it is much easier to be a leader if you actually make the effort to understand and ideally know what you colleagues actually do. In other words, I spend a lot of energy to stay topical. 
The adventure with Rehappen is really about making a difference in many aspects, for people, firms (our customers), employees at the forms better smart and good tools but also sociality.