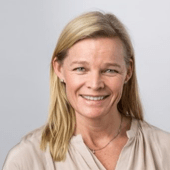 Sanna Käll Jönsson
Senior Consultant, Therapist Act, Mindfulness instructor, Communication Expert – Konsulter
Sanna is an experienced Senior Consultant, trained in psychotherapy (ACT) and coaching, skilled in personal development, stress prevention, self-leadership, organizational development, executive coaching, communication, and crisis management. 
Mindfulness instructor.
Strong consulting professional with 7+ years of experience from FranklinCovey Sweden where she led large leadership and development programmes. 
Sanna has also a long experience in PR (Public Relation) and communication where she has served many companies in communication and crises support, as well as preparing for changes and handling difficult situations for leaders and whole corporations on different levels. 
Team