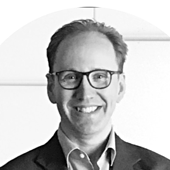 Håkan Andlid
Learning Leader & Associate Certified Coach (ICF) Lecturer in Management – Konsulter
Certified Rehappen Systems and Methods. 
Håkan Andlid is an experienced certified coach and have a deep interest in psychology, organisational development and learning. He is based in Switzerland and have a long experience in Leadership and Development in large corporations like Volvo, Novartis, IBM, Nobile Biocare, and more. Håkan has also been responsible for ensuring Resident and Humanitarian Coordinators (the most senior UN officials in field duty stations) had the necessary knowledge and skills to effectively perform humanitarian coordination leadership functions. 
He is had long experience in developing transition programs with a focus on health and wellbeing. The last years he has been a lecturer in Leadership & Organizational Behavior and Culture & Diversity at César Ritz Colleges Switzerland.
He has been engaged in many different roles: 

- Learning & Development consultant
- Wellbeing Coach
- HR Project Leader
- Talent Development
- Professional and Executive Coaching
- Architect of Blended Learning Programs
- Facilitator of webinars
- Facilitator of leadership development programs
- Business Transformation and Change Management leader
- Facilitation of various workshops: Coaching skills for leaders, Positive Organisational Politics and general leadership development topics, Train The Trainer, Lecturer in leadership 
Håkan is from Sweden and was educated in Gothenburg Human Resources & Organisational Development and is also a Certified Coach (ICF).